HELICOILS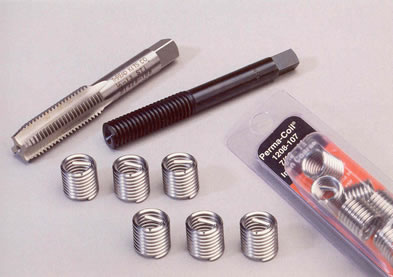 We stock UNITHREAD, Recoil and Perma-Coil products. If you need a size that we dont carry, please contact us by calling 1-315-946-9400
UNITHREAD Kits Include:
- Tap Tool
- Installation Tool
- Inserts (10 at 1.5 D size)
- Drill Bit
Perma-Coil Spark Plug Kits:
- Can be used with taper seat or gasket type spark plugs
- Works in aluminum or cast iron
- No drilling needed
- Includes tapping tool and installation tool.
- Inserts included unless specified below.
- Inserts also sold separately
Don't see the size you need? We can get them!
Call 1-315-946-9400 or email [email protected]